If you are just beginning designing or you have been asked to design a poster for your event and you are not a designer, the task of creating something like a poster for an event can be daunting.  It seems like a simple task in concept but when you sit down in front of your computer, the task can be overwhelming.  What should you write? What colors should it be? What pictures do I use? How do I make it look good? So many questions which will lead to others and more and more until all you see is a blank page staring back at you.
I have some tips to help you get started and help you define what makes a "good" or better yet "standout" poster.
---
First, answer the following questions BEFORE you open up your computer program.
What is this event about?
Figure out the best way to describe the event.  Is it an auction, a ball, a gala, a race, etc.? Once you have that (the easy part) then what kind of event is it?  Is it fun, family oriented, fancy, causal, funny, serious, esteemed, comfortable, lively, colorful, etc.  This will help you when designing to think of ways to illustrate this event in your design elements.
Who is the audience for this event?
Who will this event be looking to bring in as participants (customers)? Are the families, "average" community members, business owners and wealthy, parents, young adults, active, sporty, etc.  This again, will help you with some of your design choices.
What are my brand guidelines?
When you design anything for your organization you should always be keeping the brand in mind.  Colors, fonts, tone of voice, should always play a part in your designs.  Often, an event has it'sown branding (this is a good idea) that is complimentary to the company brand.  All of your materials should be easily recognizable as coming from your brand.
What is the MINIMUM information that I can put on the poster?
This is probably my number 1 hint that people make a mistake with most often. With a poster or flyer, this document is meant to grab attention and cause a potential guest to want to know more.  This is NOT where you put every details of the event or of your mission or other lengthy text.  This document is meant to be looked at briefly.  it has to be bold enough to grab attention, professional enough to keep their attention and interesting enough to make them want more.  The quickest way to get a person to ignore your poster is to fill it with text.
What image (or images) do I have that will easily illustrate my event and grab attention?
Images should be high quality, bold, clear, clean, simple.  The imagery should be interesting enough to grab attention and at a quick glace say something about your event.  The less imagery the better. 1 large bold image will go much farther than several small ones. Cluttering your designs with lots of images is the fastest way to make this thing look a mess and lose its impact.
Do I have a tagline or theme for the event?
Coming up with an event marketing plan is a great idea.  Figure out a way to send an impactful message about your event that will grab attention and encourage the viewer to want to know more. This should be part of you event marketing plan.
---
Bad Poster Test
Let's test this poster below for "Good Design"
1. When looking at it in this small size, can you easily tell what this event is about and who it for? imagine if this was on your phone or in the distance, would you click on it or walk up to it?
2. Click the image to open it larger look for 3 seconds and close it and ask yourself:
When is this event?
Who is the Charity?
Where is it located?
Do you think it will have high quality items?
Do you think this event will be well organized?
Do you think this is a professional organization?
How does it make you feel?
You should be able to answer all of those questions within 3 -5 seconds of viewing a well designed poster.  That is about the amount of time viewers will give your poster before deciding they want to look further. If you can't answer most or all of those, this is a bad poster.  In other words, ineffective at least and a detriment to your brand at worst.
---
Good Poster Design Standards
Some tips to make a poster score well on the "Bad Poster Test" test.
White Space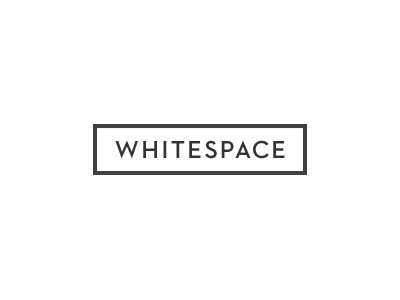 White space is the amount of space in the design without text or imagery.  Let the important parts breathe by giving them space.  This allows the eye to rest between elements and allows it to discern important parts of the design rather than become overwhelmed and look away.
Rule of thirds
I think the best designs follow what is called the "Rule of 3rds".  This is where your design has a balance of 3 design features.  Text, imagery and white space.  Each of these 3 elements should take up no more than 1 third of the design.  Following this rule insures that you are designing an aesthetically pleasing design that will keep the viewing wanting to see more. This article talks about the rule of thirds in other art and design.
1 or 2 fonts
PLEASE don't clutter up your design with multiple fonts.  This is a very handy rule for all of your design.  The lure of a frilly funky font is real.  but, DON'T DO IT. Multiple fonts, especially hard to read one's clutter up and make your poster look trashy and unpleasing. There is a science behind fonts and typography. Fonts can affect the feel of the design, great fonts can even be considered a graphical element to enhance the message of the design.  There is nothing wrong with using tried and true classic fonts and let the whole design send the message and cure your creative itch. Try to stay between 1 and 2 fonts and if the design just really needs it, 3 very sparingly for effect.
Less text
If you look at the "bad Poster" above you will see tons of text.  You can read that text when it is small and it doesn't look very pretty.  It is certainly not enhancing the design.  So edit.  Edit down the bare minimum to get your message across.  If people are aware of your charity and they support it, the event poster is not the place to try and remind them of your mission.  (blasphemy)  I know it is hard to hear but for event marketing, generally your guests are those who support your mission already.  There are TONS of other ways to create outreach opportunities, but you need to get them in the door first.  Make your post text short, simple and to the point of the event.  I swear, it will work.
Headline
Make sure your most important text is the largest by a drastic amount.  Make it larger, bolder and clearer than all the other fonts.  This is a design standard in all forms of design.  Web design, collateral design, book design, etc. Headlines should be distinct.  5x the standard text size is a minimum.
Branding
We talked a little about branding in the beginning.  The importance is to have a constant image so that no matter what you are showing, it is clear it comes from you.  Branding also has the added impact of constantly encouraging trust and loyalty in your organization.
---
Some of My Designs
Some designs from the web that I think are great designs
These are not my designs, designers unknown or linked on the image.
Need help with a graphic design project? Want a professionally designed poster for your event?  Contact me and let's start designing!